Design and construction of
Pellet production machinery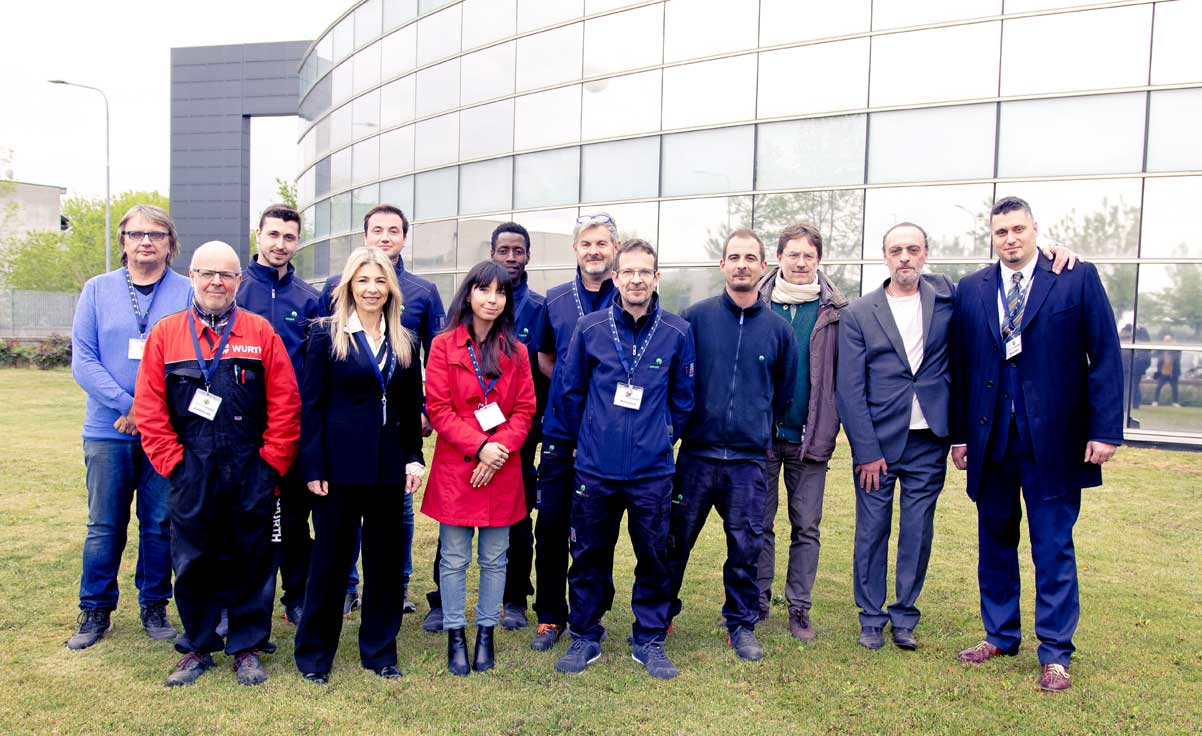 Smartwood Ltd. hasseveral years' experience in the design and construction of pelletizing machines and sizingmachinery aimed at converting different types of raw material into pellets.
Check out our YouTube channel
For the past few years we have been active on Youtube with excellent results. You can find many tutorials related to our machines and pellet production in general.
Andrea Cavallero
10/04/2022
François Touchaleaume
05/03/2021
Very good communication with the company with whom we worked in order to get matrices of specific dimensions. Smartwood is highly recommenadable! Efficient and responsive!
Francesco Zanini
18/02/2021
Gran prodotto. Prodursi da soli il pellet é stata una soddisfazione unica !
Davide Pistorio
18/02/2021
Gentilezza, cortesia ma soprattuto professionalita'.
Federico Villotta
17/12/2020
Cordialità disponibilità e competenza
flavio gerbaudo
03/11/2020
Ecofricalia Sostenible
09/05/2019
Como distribuidores de sus equipos en España, Portugal y Latinoamérica, estamos muy satisfechos con los equipos y la atención de Smartwood, nuestros clientes aprecian su calidad (fabricación italiana) frente a otros sistemas de similares características. Nuestra principal valoración es el servicio postventa: responden rápidamente ante cualquier problema, facilitan la formación y disponen de los repuestos necesarios. Sin duda, uno de los mejores proveedores con los que trabajamos!
Giacomo Sansoldo
14/03/2019
Lorem ipsum dolor sit amet, consectetur adipiscing elit. Ut elit tellus, luctus nec ullamcorper mattis, pulvinar dapibus leo. Lorem ipsum dolor sit amet, consectetur adipiscing elit. Ut elit tellus, luctus nec ulla
Lorem ipsum dolor sit amet, consectetur adipiscing elit. Ut elit tellus, luctus nec ullamcorper mattis, pulvinar dapibus leo. Lorem ipsum dolor sit amet, consectetur adipiscing elit. Ut elit tellus, luctus nec ulla
Lorem ipsum dolor sit amet, consectetur adipiscing elit. Ut elit tellus, luctus nec ullamcorper mattis, pulvinar dapibus leo. Lorem ipsum dolor sit amet, consectetur adipiscing elit. Ut elit tellus, luctus nec ulla